Now it's time to act... To execute your plans for change.
Grant Cardone, author, motivational speaker and sales training expert said: "A majority of the problems people face in their lives are the result of not taking enough action."
This is the second of the two biggest reasons why necessary changes fail to happen. Business leaders decide to change. They research alternatives and declare that change is coming, but never act or follow-through with enough initiative to succeed. Here are three perils to avoid:
If your dream isn't crystal clear, or you're not sure of the way, you're probably not going to take the actions necessary or muster the persistence to achieve it.

If you signal, but don't change, your reputation will develop as a reluctant or unreliable leader.

Staying the same. If you remain in the lane you're in, what will your business look like in a year? Or 5-years? (Yikes!)
Here are the three steps to follow when it's time to MAKE the Change: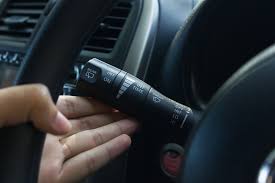 1. Determine the proper pace and scope of change
In traffic, the pace at which you change lanes varies depending on the situation. From gradually, when things are moving and wise options are obvious, to suddenly, when obstacles appear and opportunities to avoid them are urgent or fleeting and must be taken quickly to avoid being stopped, trapped, or delayed.
What is the proper pace for the change you want to make? Is it incremental and gradual? Sudden and severe? Or somewhere in between? Should you accelerate to seize an opportunity or outrun the competition? Or decelerate to get things right and improve efficiency and systems to ensure your eventual success?
Answers to these questions will be determined by the size and scale of change you intend, and the urgency required of the opportunities or obstacles you're facing. Is there a timely opportunity to be the first mover into a new market space? Or would it be better to watch and learn from other's efforts, then move in with a superior offering and dominate? Are the resources available to properly execute the change? Or will you be on a shoestring? (Think people, financing, supplies, information, technology, marketing resources, etc.) Is your team ready to move, or will you need to inspire, train or make changes before you head in the new direction? Is it possible for the change to be implemented over time to avoid disrupting harmony in operations? Or are you facing a sudden obstacle or disruption that threatens your business or career?
This is what leaders and businesses around the world faced when the Covid-19 pandemic struck. Many were stopped in their tracks, awaiting government handouts to keep them alive. While others pivoted quickly. Even brilliantly. Spotting and seizing opportunities to thrive, accelerate and even dominate in a new lane. (Examples include restaurants offering home delivery, Gyms and other vendors offering on-line exercise programs, Live training and professional development companies that grew by switching to virtual programs, Domestic manufacturers like Pompeian Olive Oil who stepped up production to cover suddenly restricted imports. While there were winners and losers in all categories, the losers were stunned and stymied by the sudden and seismic issues while others had their head on a swivel, spotted new opportunities, signaled change to their team and the market and charged into a new lane with increasing market share and profitability.
In traffic, the steps leading up to this point are done in seconds. Making significant personal or organizational change will typically warrant more time. Especially when leading a team or business. The good news is that the Changing Lanes Approach can be applied in a few days, weeks, months, or over even years, when larger scale or sweeping change is required. With practice, it can even be applied in a few hours if sudden opportunities or threats require.
Summarize each step of your lane change, setting objectives and target dates for completion of each phase. These milestones will help you communicate with your team and track the pace of your progress in the new direction.
2. Change Lanes
It seems intuitive, but all of your forethought and preparation has led to this…
Turn the wheel, change course. Step on the gas, adding energy to the new direction. You and your team should feel the exhilaration of accelerating on a better course.
Changing lanes doesn't always mean moving faster. Your change may be to pump the brakes, slow down and give your team the time and resources necessary to succeed reliably at a proper pace for the new lane.
For a leader, it is imperative to be visible when implementing change. Exhibit confidence, offer encouragement, and inspire your team by reminding them of the milestone targets and the "why" behind the move. The importance of this step cannot be overstated.
Check items off of the Changing Lanes Roadmap to complete your lane change and communicate progress to your team and stakeholders.

3. Sustain the new course and pace toward your goal.
Turning into a new lane is just the beginning. Now you'll need to do what it takes to maintain the proper pace and sustain it to achieve the target goals. In traffic, have you ever had someone pull in front of you from a slower lane, only to maintain their slower pace, blocking your progress and all those behind you? It's frustrating. Your team and stakeholders will be equally frustrated if your change doesn't improve the pace (faster or slower) leading to new opportunities for success.
Change gets noticed. It energizes some and spooks others. Continue to fuel the change by sharing updates, enthusiasm, encouragement and appreciation until the new pace and course become the new norm.
The Changing Lanes for Business Coaching Program includes a helpful worksheet you can use to summarize and share your plans to Change Lanes. It also serves as a checklist to make sure your change is implemented fully . On time. And that you sustain the new pace and benefits of your change. One you can re-use when you want to succeed with changes in the future.
Final Insights
Improving your success and achieving your goals does not often require a U-turn, or even a complete change of direction…
But rather, a simple lane change or two to better position you and your team or perhaps your entire business for success.
Use the four simple steps of the Changing Lanes Approach: Decide, Look, Signal and Change to improve progress and achieve your goals as you proceed with your life and leadership. Knowing and completing these four simple steps will help you feel confident and motivated to act on well-laid plans that position your team, your business, your family and yourself for success.
Sometimes we need patience. Sometimes we need action. Now is the time for action.
Want more?
Apply the Changing Lanes Approach to your project or business. Reserve your spot now in the new Changing Lanes for Business 4-Week Coaching Program.
Four steps. Four weeks. Plus, private personalized coaching each week to ensure your success.
Lead the changes you want to see and learn to succeed with change for a lifetime!
Custom private coaching programs are also available for teams or special events.
Schedule a FREE call with me to discuss any change you'd like to make, and how the Changing Lanes Approach would help to position your business or project for success.
See you in the fast lane!

P.S. There is an extra step, which may make the biggest difference of all, compounding your success in the future. Click here for the Bonus Step #5: Gain Momentum.